*****2019 in Review*****
I am Truly Grateful to all of My Amazing Clients and all of the relationships that was forged this year through the Selling and Buying process. Having a front row seat in seeing your Dreams come true has been Priceless. Wishing You All a Fruitful, Healthy, Peaceful and Purposeful 2020🏡💕 
#msamericashomes
#grateful
#2019
#lookingforward2020
#topproducer
****JUST SOLD- 12/19/2019****
****LINDENHURST****
Just Listed
34-04 171st Street Flushing
*****Under Contract*****
Brentwood
November 6, 2019
So Happy to have the opportunity to help another Amazing Family find their First Home. This could be You. Call me today and let's get You on the Road to Home-ownership 631-484-0275
#Undercontract
#firsttimehomeowners
#msamericashomes
#cbrbliq
MsAmericashomes.com
*****Just Sold******
1409 Rose Lane, East Meadow, NY
10 Rustic Gate Lane, Dix Hills, NY
November 6, 2019
*****UNDER CONTRACT*****
UNIONDALE ,NY
SEPTEMBER 24, 2019
*****UNDER CONTRACT******
SEPTEMBER 2019
*****Sold*****
August 29th 2019
90 Pennsylvania Ave, Hempstead, New York
August 22, 2019
226 Hathaway Ave, Elmont, NY- ***Just Sold***
1409 Rose Lane, East Meadow, NY-***Under Contract***
10 Rustic Gate Lane. Dix Hills, NY- ***Under Contract***
30 Ontario Street, Huntington, NY- ***Just Rented***
 *****JUST SOLD*****
81 FELLER DRIVE, CENTRAL ISLIP
7/29/2019
******JUST SOLD*****
Ronkonkoma
JUNE 5, 2019
*****JUST LISTED*****
JUNE 5, 2019
*****JUST SOLD*****
East Patchogue
MAY, 31, 2019
*****JUST SOLD*****
Bay Shore
MAY 16, 2019
This Must See Home is Move in Ready with a Significant Price Improvement.
Call Me for a Private Viewing and Let's Make this House Your Home. 1409 Rose Lane, East Meadow, New York 631-484-0275
MsAmericasHomes.com #MsAmericasHomes #Homeiswheretheheartis  #Gorgeoushome
REDUCTION $ 605,000
1409 ROSE LANE, EAST MEADOW, NY 11554
A MUST SEE!!!!!! Gorgeous 4 Bedroom 3 Bath Home in the Barnum Wood Section of East Meadow Long Island.  This Home has many features with a Beautiful remodeled kitchen.  
*****SOLD*****
Bay Shore
New to the Market!!!  An Amazing 2 Bedroom 2 Bath Starter Home.  Completely Renovated with Quartz Counter-tops, new Samsung appliances, hardwood and porcelain floors, ductless central air, and tank-less water heater and boiler. $335,000. 1091 Courtland Drive, Bay Shore,New York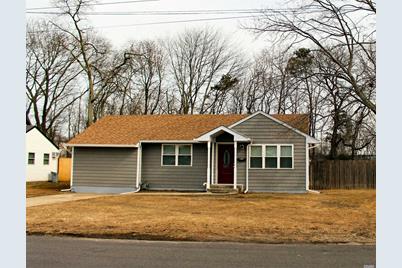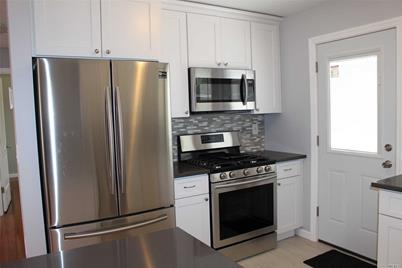 ****** SOLD*****
Price Reduction! A Great Value $309,000. 4 Bedroom 2 Bath home with a large backyard to entertain. 274 East Patchogue, NY
*****JUST SOLD*****
East Patchogue
FEBRUARY 12, 2019
This Home had multiple offers with an accepted offer 4 days after listing it. Under contract in one month and closed in 2 months. 57 Alder Lane, Shirley New York